Client:
Quinton House
Location:
Utrecht, Netherlands
Services:
Brand Identity
Print Design
Environmental
Quinton House offers a range of learning and conference spaces on the historic Nieuwegracht in Utrecht.

The building dates from the 17th century. Once built as a spacious residence; later serving as an orphanage and later still as a Molengraaff Institute for Private Law of Utrecht University (and its successor OSR) campus.

Now described as a "country estate in the city" Quinton House proudly boasts a range of spacious and bright meeting rooms along with a bar, restaurant and large garden. Perfect for everything from corporate training days to conferences and meetings.


Faith Studio was tasked with creating a modular identity system that pays homage to the existing building while complimenting the newly established warm and casual feel of Quinton House. A connection was made between the building's external brickwork and the idea of something being greater than the sum of its parts. In isolation, these bricks may appear very functional, but once combined they create something truly beautiful.

The concept of Quinton House operates in much the same way. In isolation, these spaces might seem merely functional, but once combined under one roof they become something far greater—a warm, welcoming environment for people to meet, work and collaborate.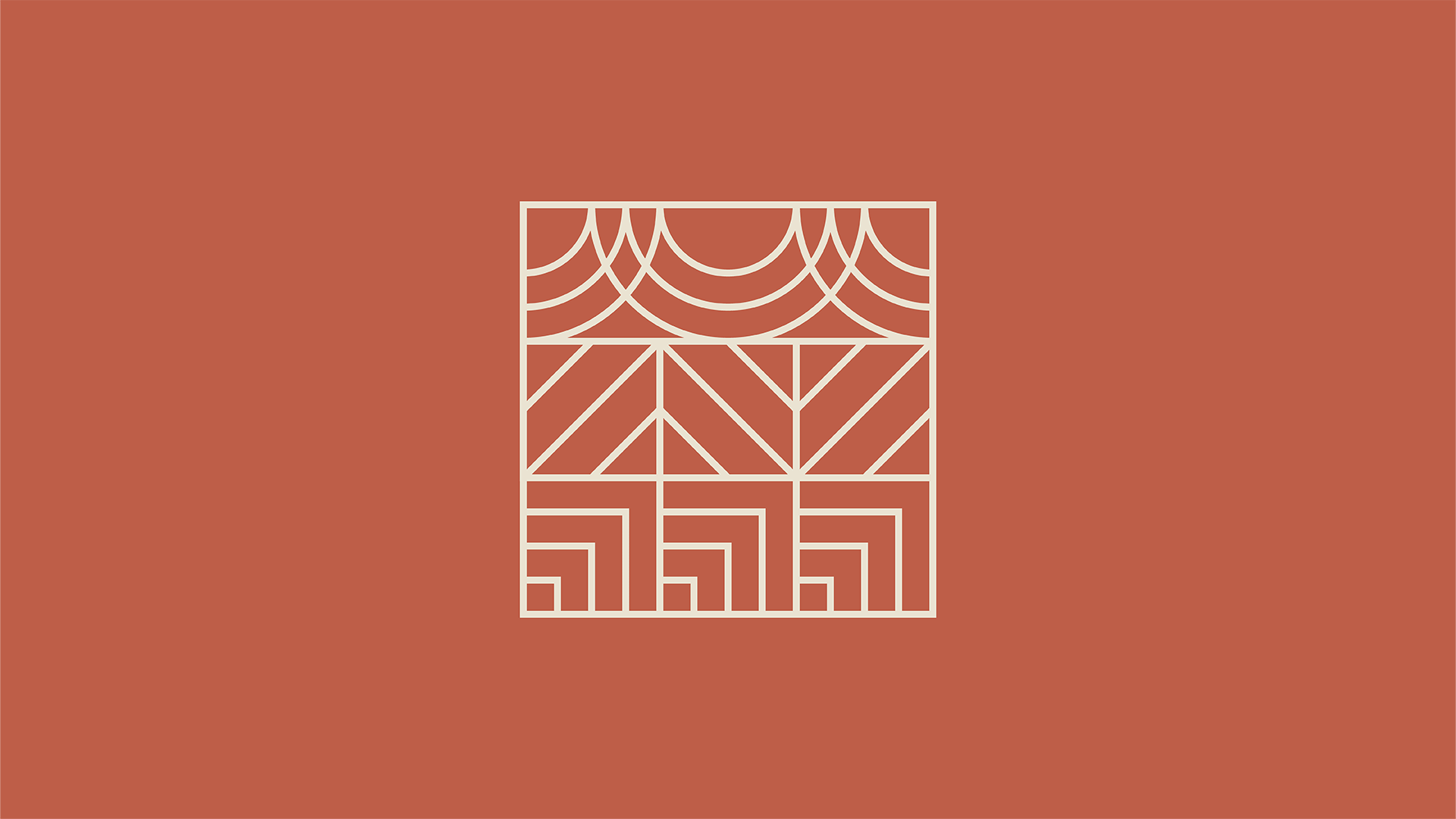 This discovery formed the basis of the identity system. Each space within the building was assigned its own bespoke 'brick'. Once combined these 'bricks' create our metaphorical Quinton House.


Simula by
Sharp Type
is the typographic voice of the identity with Centra No.2 used for functional copy.
The colour palette is drawn directly from hues used throughout the newly remodelled interior.